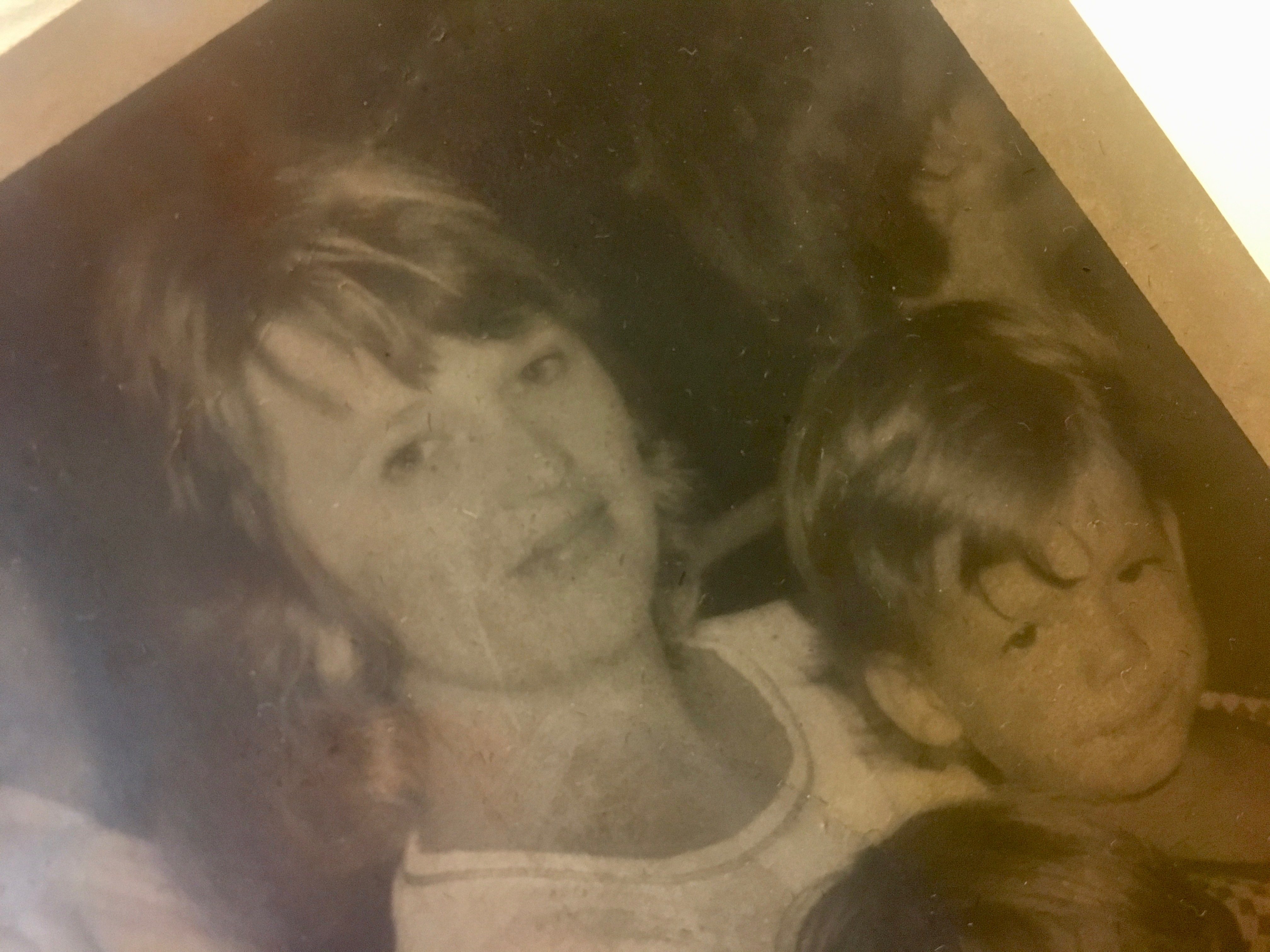 12 May

WHY MAMAS MATTER FOREVER

When my now 12-year-old daughter was in preschool, I would drive her to school. Because we live in an area thick with traffic, this gave us time together—and me time to look at her in the rearview mirror. From the first traffic jam, I thought to myself, she looks so familiar. I can see someone else's face in hers. It was driving me crazy trying to figure out whose face it was. Was it my wife Nancie's? No. Was it one our other kids? No. Day after day I would take her to school wondering who is it. Then one day it all became clear.

We were sitting at a stoplight on the way to school and my daughter saw two road workers out her window. She said, "Oh Daddy, look at those guys. They look so hot and tired." Then it hit me. Teddie reminded me of my mom . . . my mom who passed away when I was 10. How could this be? My mom had been gone so long, I hadn't seen her face in many, many years. Now suddenly it was clear as day, my daughter Teddie resembled my mom.

Suddenly Teddie's pale skin, blue eyes, and blonde hair made sense. I look ethnically ambiguous and could easily fit into any people group sporting dark skin and eyes. My wife has dark skin and dark hair as well. But now this little blonde-haired girl that required constant coats of sunscreen made sense.

So for eight years I have enjoyed moments of my daughter and her huge heart reminding me of my mom. I've shared this with Teddie over the years, being careful not to make more out of it than I should. I never want her to feel like she isn't unique or has to be a mini-Beverly. But it has been a treat for me to silently watch.

(Thank you, God. I didn't even think to pray for this. But thanks.)

On my mom's birthday I was getting ready for work when Teddie walked into my closet. I said to her, "Today is my Mom's birthday." Later than morning she said, "Daddy, you know how you said I look and act like your mom? I said, "Yes." She said, "I think God might have made me like that on purpose so you will never forget her."

Almost instantly, tears came to my eyes, which freaked her out. "I'm so sorry Daddy! I'm so sorry!" I assured it was fine. But later as I thought about it, I was shocked at how ready the tears came when my mom was mentioned in this way. But in moments of more reflection, it makes perfect sense.

And this is my encouragement to all moms: Moms, you matter. . . forever. I haven't seen my mom in decades, but my ten years with her are forever part of me. She told me never to wish my life away. She bought me gifts for months leading up to my birthday. She made me squash and potatoes in the summer. She constantly grabbed me by my arm to save me from harm that wasn't there. She handed me my coat on days I didn't know I would need one. She really mattered to me then. She still really matters to me now.

God has put many mamas in my life, my birth mom, my stepmom (who loves my kids and me like we are her own), my aunt and of course my wife of 22 years, the best mama I know. Mamas, I know there are days when you wonder if all you are and all you do matters. The repetition. The rolling eyes. The multitude of thankless tasks. It matters. You matter. Without you, we are lost. Without you, we don't feel safe. Without you, we miss out on love. Thanks, mamas. Thanks to my mama, who still after all these years really matters to me.